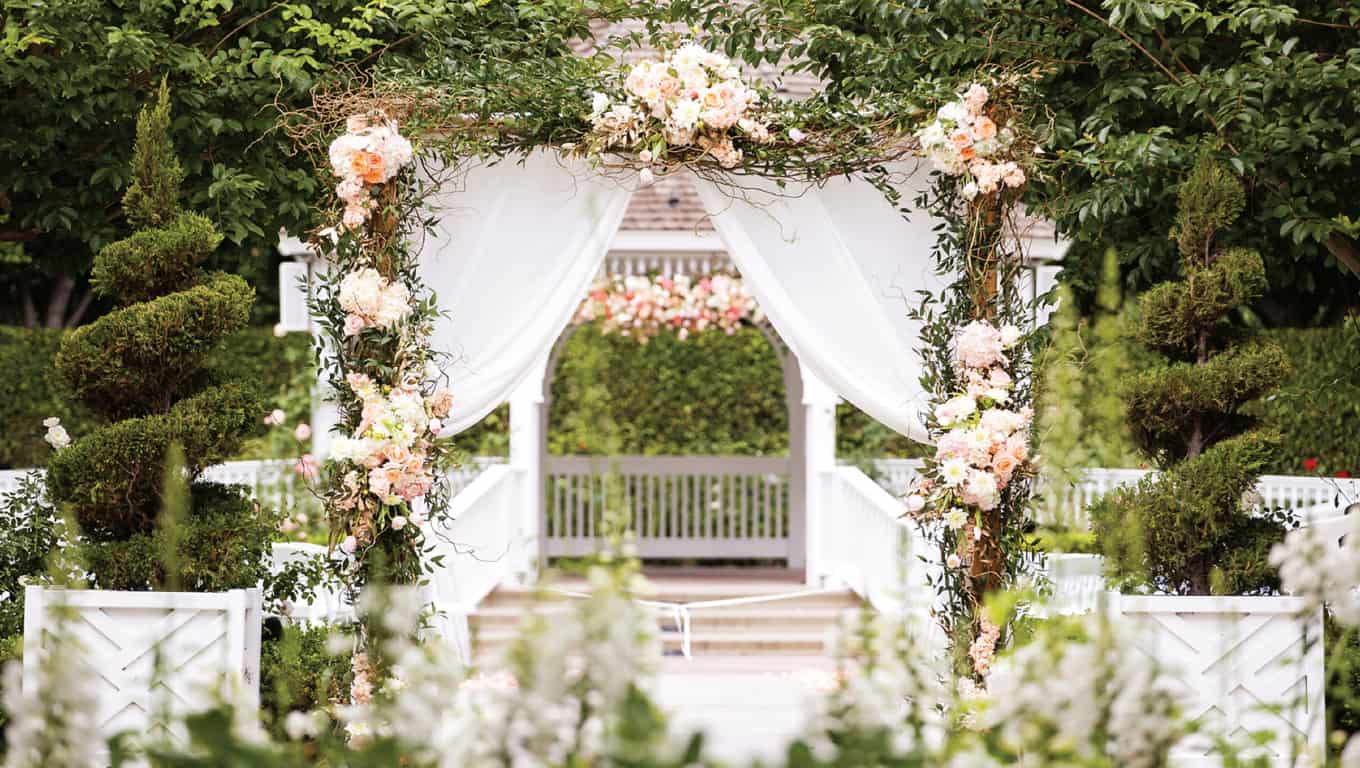 Wedding Collections By Disney
Wedding Collections
A Wedding That Fits You Like A Glass Slipper.
With plenty of resort hotels and room types to choose from, convenient and customizable theme park tickets, plus accommodations for any party size or ceremony need, there's no better way than the Disney way to let the magic of your special occasion unfold. And whether it's an elegant wedding, an enchanting vow renewal or a romantic honeymoon, it's going to be the most magical time of your life - a time you'll remember throughout your happily ever after.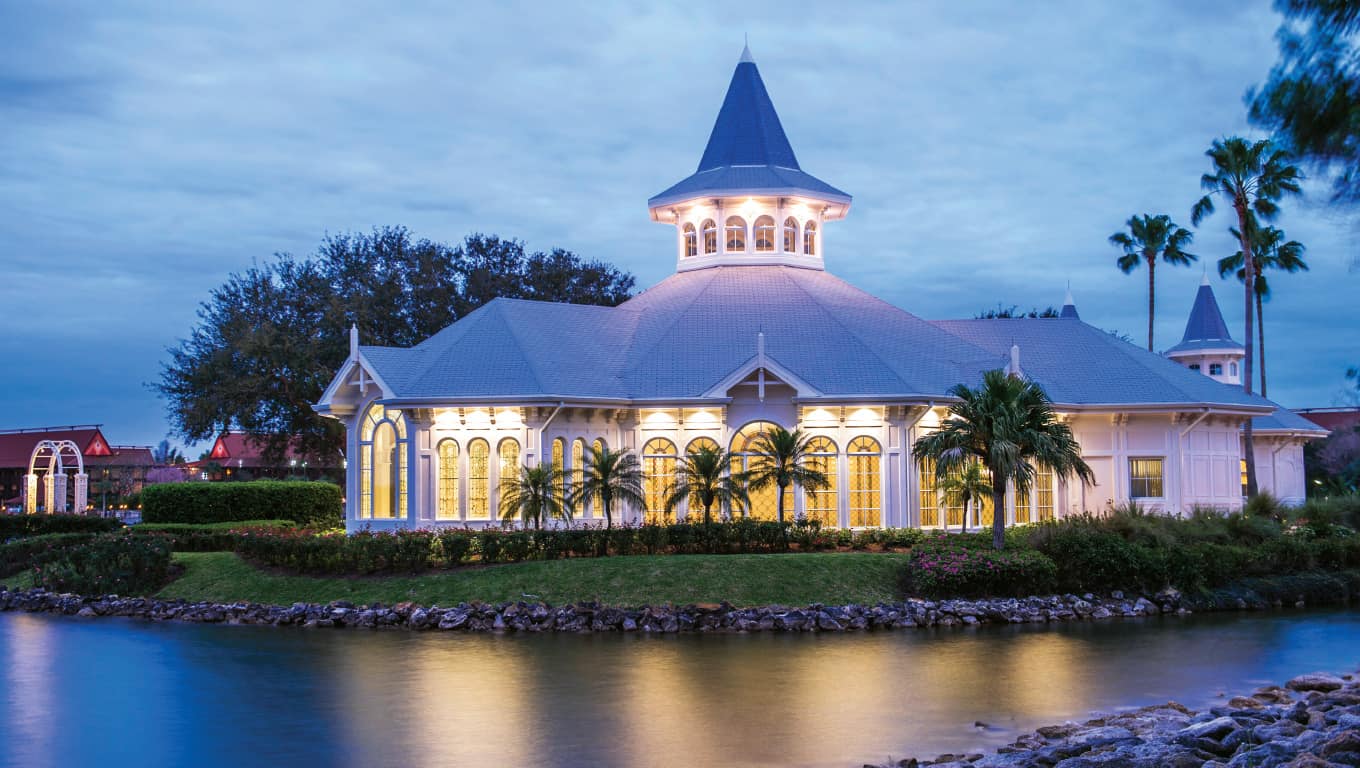 Wishes Collection By Disney
Wishes Collection
Your Wedding Wishes. Granted.
From the dance floor to the icing on the cake, the Wishes Collection lets you customize your wedding to be anything your heart desires. So if your wish is to arrive in a horse-drawn coach, exchange vows in the shadows of a castle or to enjoy a ballroom gala more magical than Cinderella's... it will be granted.

Available at Walt Disney World Resort, Disneyland Resort, Disney's Vero Beach Resort and Aulani, A Disney Resort & Spa, this Collection...
Provides you with your very own Disney wedding planner.
Includes cake and menu tastings, floral, photography, entertainment, videography and beyond.
Features exclusive venues including enchanting castles and charming gardens.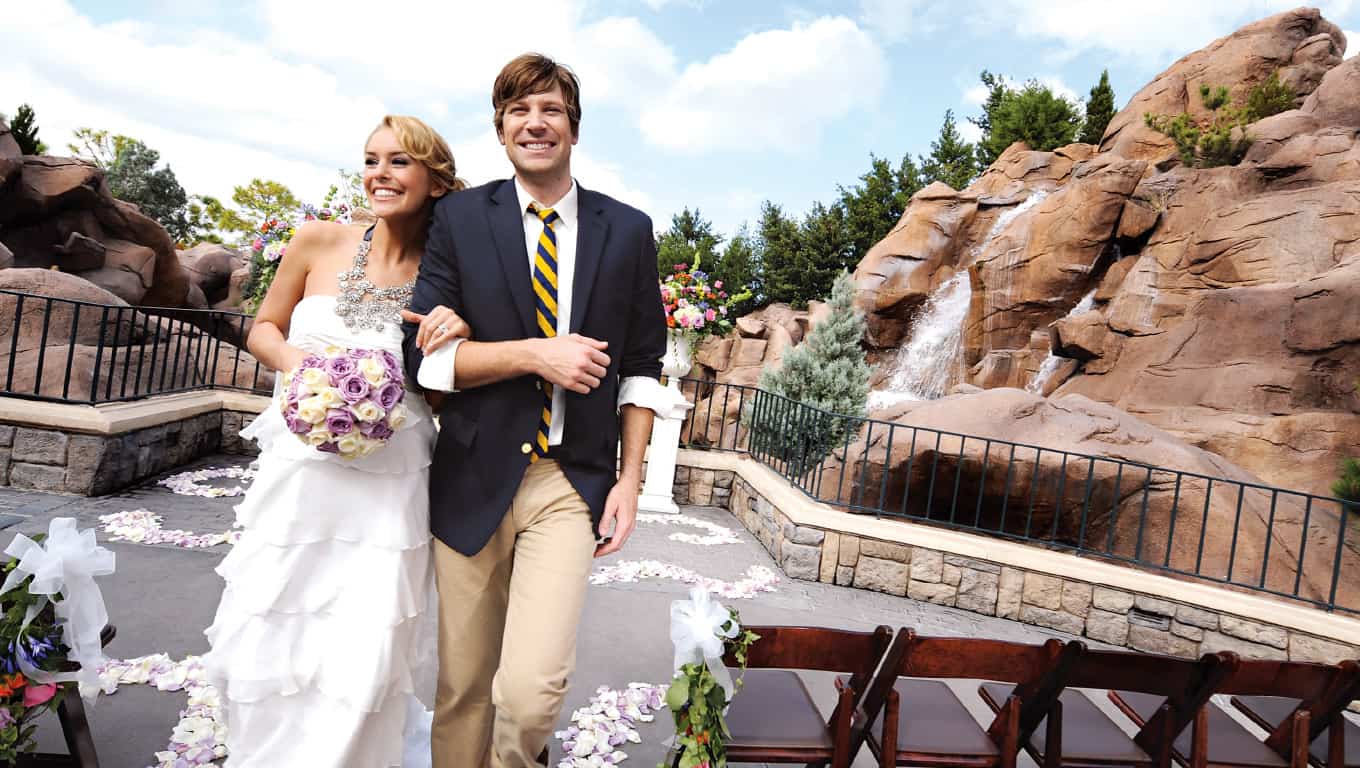 Escape Collection By Disney
Escape Collection
Simple. Elegant. Unforgettable.
A ceremony as intimate as the feelings you share for each other, designed to make your dreams come true. We've made planning a breeze by hand-selecting floral, photography and everything in between so you can focus on what really matters - saying "I do".

Available at Walt Disney World Resort, Disneyland Resort, Disney's Vero Beach Resort and Aulani, A Disney Resort & Spa, this Collection...
Is an intimate affair available for you and a select number of guests.
Features amazing locations to set the stage for your happily every after.
Includes many elements to keep your planning stress to a minimum.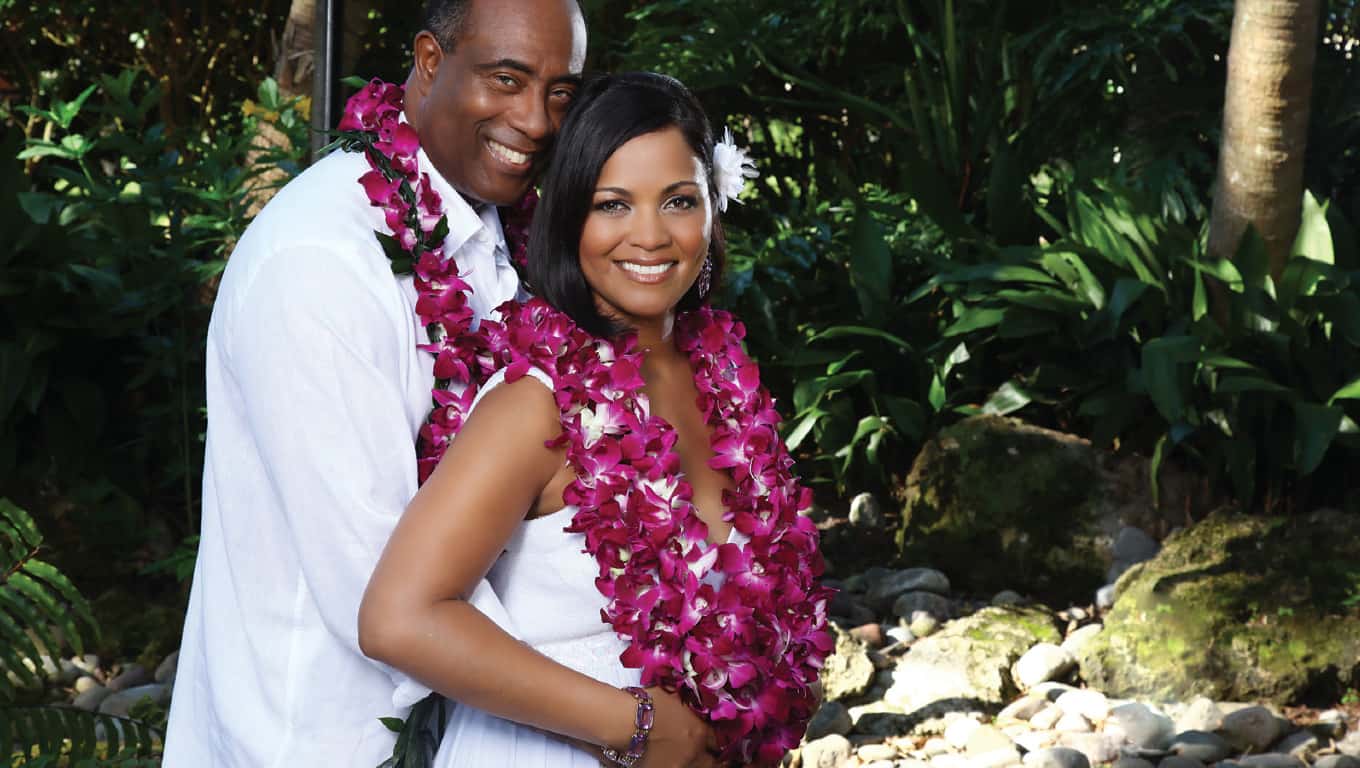 Memories Collection By Disney
Memories Collection
For The Most Magical Memories Of All. Yours.
Cherish the memories you've made and look forward to those yet to come with the Memories Collection. Perfect for smaller, more intimate affairs, this Collection takes care of all the details and helps you plan your special day with ease.

Available at select Walt Disney World Resort locations, this Collection...
Is open to include up to 4 guests, in addition to the couple.
Is ideal for vow renewals or an intimate celebration.
Includes professional photography and a wedding coordinator.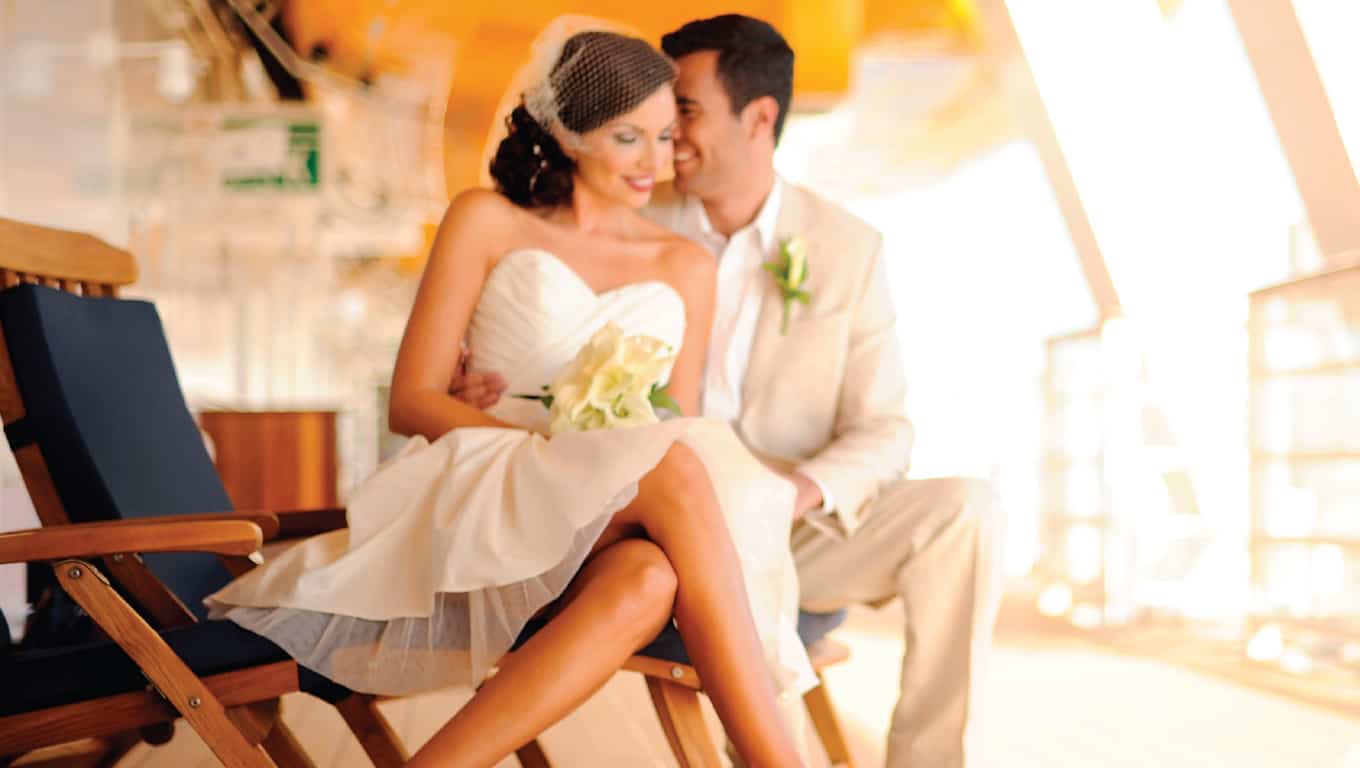 Cruise Collection By Disney
Cruise Collection
Sail Off Into Paradise.
Get swept away on a romantic Cruise Collection wedding, where you may say your "I do's" on board or ashore on a private tropical island. It's an unforgettable way to begin your new life together, complete with exotic ports, tropical adventures and world-class Disney service.
Choose from a fleet of magical Disney Cruise Line ships and a variety of exciting itineraries for your happily ever after.
Ceremony locations on board, on the beach at Disney Castaway Cay and beyond.
Choose from Disney Magic, Disney Wonder, Disney Dream or Disney Fantasy.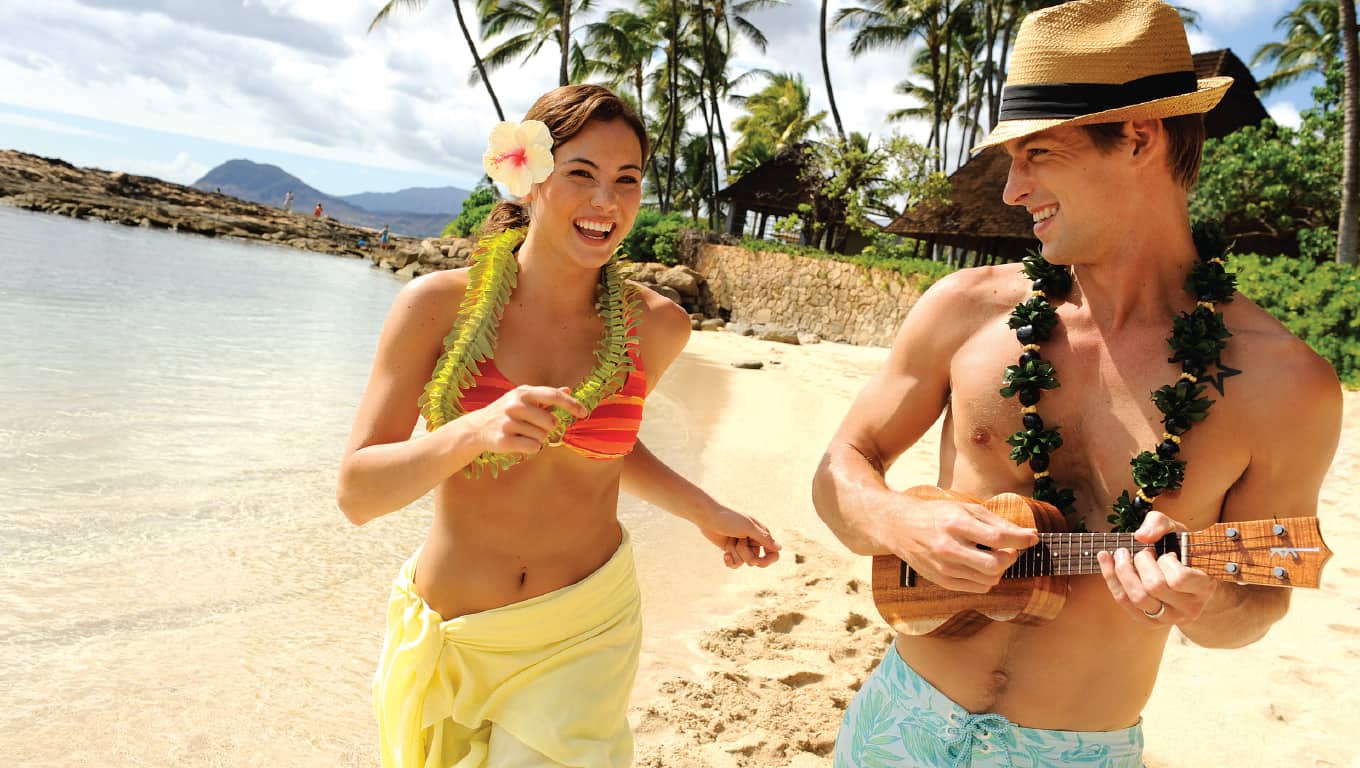 Honeymoon Collections By Disney
Honeymoon Collections
On Land. At Sea. And Everywhere In Between.
Magical Places: Come to a place where storybook fantasies become everyday realities. Every day ends happily ever after at Walt Disney World Resort, Disneyland Resort, Disneyland Paris, Hong Kong Disneyland or Tokyo Disneyland.

At Sea: Find waves of romance aboard a majestic Disney Cruise Line ship. With exotic ports of call and exciting onboard entertainment and activities... the possibilities are as endless as the magic.

Beaches: Lose yourself on Florida's Atlantic Treasure Coast at Disney's Vero Beach Resort. Discover an enchanting island getaway at Disney's Hilton Head Island Resort in South Carolina. Or experience the perfect romantic setting at Aulani, A Disney Resort & Spa in Ko Olina, Hawai'i.

Adventure: Live the stories of the world on an Adventures by Disney honeymoon. Stroll through a real-life fairy tale castle in Europe, traverse the Great Wall of China, snorkel through Australia's Great Barrier Reef and beyond.