Kenya has long been a top destination for safari seekers. Showcasing a wealth of wildlife, each ecologically diverse national park has its own allure. The private ranches and conservancies further expand the amount of land Kenya has dedicated to wildlife conservation and are often partnerships between the local Massai landowners and private safari camps. The result is a destination that delivers meaningful and enriching cultural experiences as well as exclusive and spectacular wildlife viewing.

Kenya's many iconic geological features include Mount Kenya, the second-highest peak in Africa, and the Great Rift Valley, whose rivers, lakes and valleys provide homes for the region's wildlife.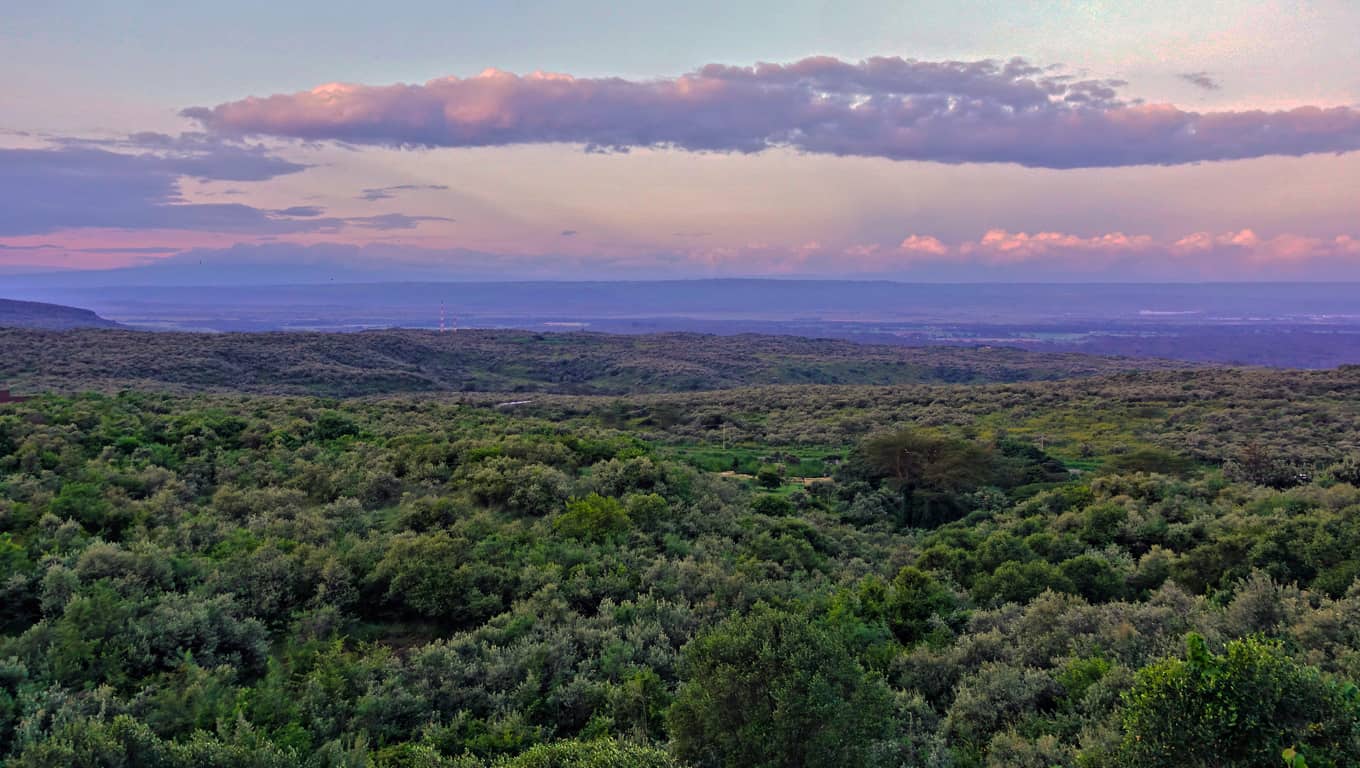 Great Rift Valley, Kenya
The Massai Mara is the most popular and renowned destination in Kenya, where huge herds of wildebeests travel across the plains during the annual Great Migration. This is one of the greatest spectacles in the natural world, making it the perfect "Out Of Africa" experience. Taking a hot air balloon flight over the Mara is a bucket-list adventure that should not be missed.

Kenya's lakes are a bird lover's paradise. Lake Nakuru is best known for the massive flocks of flamingos that fringe its shores. The region is also a sanctuary for rhinos and leopards.

Discover the beauty of Amboseli, famous for its dramatic views of the snow-capped Mount Kilimanjaro and its large tusked elephants.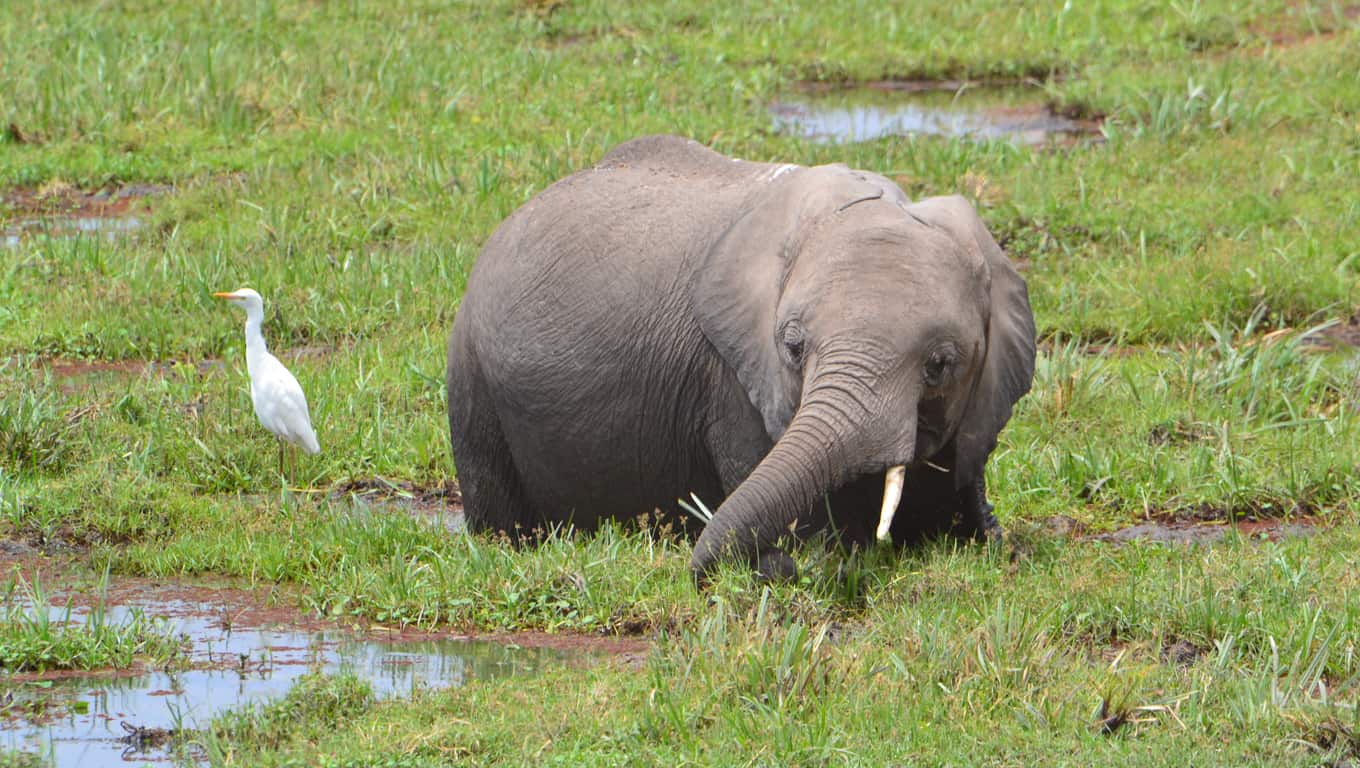 Baby Elephant Grazing In Amboseli National Park
Lauded for its groundbreaking rhino rehabilitation efforts, Lewa Wildlife Conservancy is one of our absolute favorite places to visit. It offers an unforgettable combination of unspoiled beauty, superb game viewing and responsible tourism. Horse, camel and walking safaris are a few of the activities on offer at Lewa that provide a more intimate perspective of this region.

The arid Samburu is another northern gem stretching along the Ewaso Nyiro River. It is home to elephants and large predators such as lions, as well as the rare northern specialist species the Grevy's zebra, the Somali ostrich, the reticulated giraffe, the gerenuk and the beisa oryx.

Eastern Kenya is bordered by the warm Indian Ocean and white sandy beaches. Rich with aquatic life, it makes the perfect place to end an exciting safari and enjoy a bit of rest and relaxation.